Tuscany is justly considered to be one of the most beautiful places for landscape photography. If you are a photographer, who is in love with nature, this tour is for you!
I have been to Tuscany many times and I know it as my home, that is why we will visit not only the most well-known locations, but also practically unknown places hardly ever visited by tourists and photographers.
We will stay at amazing rural villa in the heart of Tuscany – Val d'Orcia valley, a few minutes drive from such famous locations as Podere Belvedere and capella Vitaletta. During our photography tour we will move around in a comfortable Van.
In addition to such iconic for photographers places as Gladiator Villa, Podere Belvedere, capella Vitaletta, villa Baccoleno, we will visit small beautiful towns – Sorano, Pitigliano, Pienza, San Gimignano. And, of course, we will enjoy wine degustations, fantastic Italian cuisine and famous Saturnia hot springs.
Day 1
We meet you at Fiumicino airport (Rome) at 1-2 pm and head straight to our beautiful rural villa. We will have sunset shooting close to our villa and right after we will have a welcome dinner at the villa.
Day 2
We meet sunrise at Poggio Covili famous for its amazing cypress path. After breakfast at the villa we will go to one of the coziest Tuscan towns – Pienza. We will walk along the ancient stoned streets, have a coffee at Piazza Pio II, visit Pienza Cathedral, enjoy Tuscan panoramic views and taste a famous Bistecca Fiorentina (Florentine steak). At sunset we will photograph one of the symbols of Val d'Orcia – capella Vitaletta. After sunset shooting we will have traditional Italian dinner at the villa.
Day 3
We meet a sunrise at famous Gladiator Villa. This is where the key scenes from Ridley Scott's Gladiator with Russell Crowe were filmed. After breakfast at the villa we head to ancient picturesque tuff towns – Sorano and Pitigliano. We will photograph sunset from panoramic spot in Pitigliano. After sunset we will take pictures of cozy winding streets of the ancient town.
Day 4
After a few minutes drive to our morning location we will photograph one of the most famous villas in Tuscany – Podere Belvedere. After a morning shooting session and breakfast at the villa we will head out to one of the centers of winemaking in Tuscany – Montepulciano, where we will taste wines and listen to an interesting story about Italian winemaking. If we get lucky with the weather, we will enjoy one of the most beautiful sunsets near Baccoleno villa.
Day 5
We will spend morning admiring the sunrise over the Crete Senesi hills. If we get lucky with the weather and the hills will be folded in mist, we will witness a wonderful morning in Tuscany. After breakfast at the villa we will visit famous Terme di Saturnia, where we will enjoy the natural baths pretending to be the Roman patricians.
We will photograph sunset at Corsignano.
Day 6
We will shoot sunrise close to Capella Vittaleta. After a quick breakfast at our villa we will head out to Montalcino – another wine making town in Tuscany. We will also visit San Gimignano – one of the most famous towns in Tuscany. Having reached its peak in the Medieval period, the town hasn't changed much since those times. Surrounded by city walls, it is dominated by 14 stone towers – "medieval skyscrapers". Since 1990 the historic centre of San Gimignano has been a UNESCO heritage site. This charming town is also famous for the most delicious ice cream in the world. For sunset we will go to Cipressi di San Quirico d'Orcia.
Day 7
On this day we will photograph sunrise close to our villa, and after breakfast we will take you to Fiumicino airport (Rome).
P.S. During our photography tour we might adjust our plan due to weather conditions. We will also practice street photography and portraits.
Order by phone-call +49 163 6781570
Order by e-mail info@robertbilos.com
Price: 2.500,- € (double room at the villa, full-board)
Registration Payment: 1.000 € to book and hold your spot. The remaining balance is due on the 15nd march, 2020.
Maximum Number of Participants: 8
Difficulty: Easy
What's Included:
6 Nights in Agriturismo Bonello
All transfers are included in the price, including Rome – Villa-Rome
Breakfast, Lunches & Dinners
Post Processing (editing) seminar – Our workflow, tips & tricks, Lightroom + Photoshop
Guided by 3 professional photographers (English, German, Russian, Croatian, Czech languages)
Not included in the price and paid additionally:
Air/train tickets
Visa
Extra-alcohol
Single room at the villa +540 euro
Personal expenditures (souvenirs etc)
Cancellation, Refund Policy & Payment:
Greater than 90 days from the start date of the Workshop. Full refund minus 200€ service
60 days or more – 50% refund
Less than 60 days: no refund
Recommended to bring Photography gear:
Camera
Tripod
Wide angle lens (11-24mm or 16-35mm)
Middle range zoom lens (24-70mm)
Telephoto zoom lens (70-200mm or 100-400mm, the most important lens in Tuscany)
Memory cards
Extra batteries
Shutter release
Headlamp
Clothing:
Waterproof jacket
Waterproof pants
Waterpoof shoes or rubber boots
Raincoat
Casual clothing for dinners, visits of towns, workshops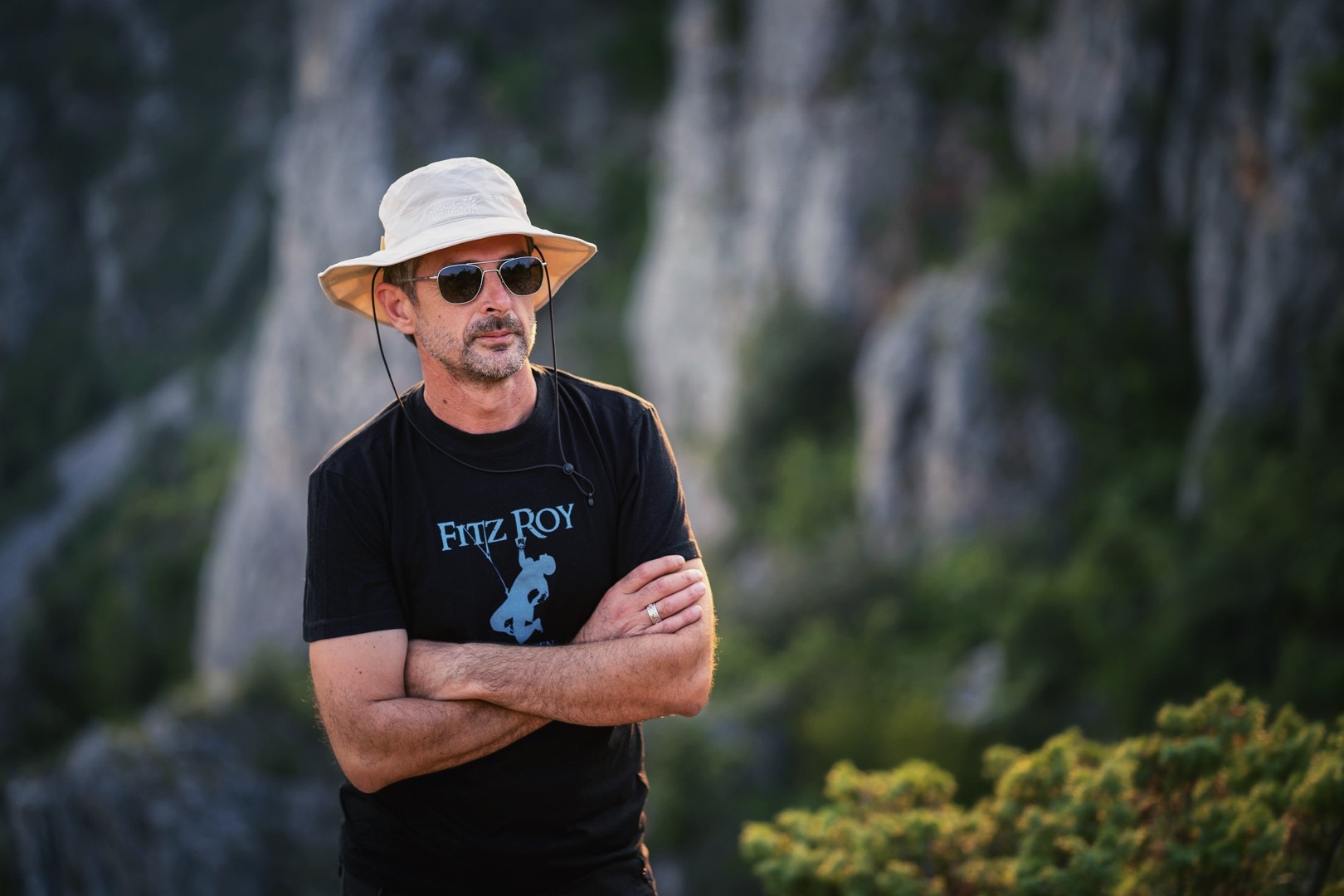 Robert Bilos
Robert Bilos is a freelance landscape photographer and Filmmaker currently based in Frankfurt,Germany. Robert travels and captures landscape images from all around the world. His work has been published and shared by GEO magazine & also shared online by National Geographic . On Instagram his work has been shared from many sites - Earthfocus, Awesome.Earth, Nature, Discoverearth and many more.
---