National parks and one of the most beautiful mountains in the world. Clear lakes of the Alps and its emerald green waters. The Dolomites are for a good reason under the UNESCO world's heritage protection. Get to know with us one of the most fascinating places in the world! Mountain peaks raising above incredible landscapes, grassy meadows, colourful wild flowers and dreamy villages – it will surely take your breath away with its beauty! Pack your gear and admire the moments of Nature waiting for you. The Dolomites are going to be a once-in-a-lifetime experience, and stunning photographs you are about to take on this tour are to be a dear reminder of these wonderful moments.
Day 1 Lago di Misurina
Meeting in Munich at the airport, 11 am, heading towards the hotel. After introductions and unpacking, we will exchange some basic information. That afternoon the sunset photoshoot above Lago di Misurina, a beautiful natural lake with high mountains in the background.
Day 2 Lago di Braies – Passo Giau
The dawn at Lago di Braies, one of the most beautiful lakes in the Alps. A fantastic way to start a day on this astonishing location both for the photoshoot and pleasant hiking. The afternoon and sunset photoshoot at Passo Giau, impressive photographs guaranteed. Photoshoot will take place from different perspectives, and soft light gives a special "feel" to this place.
Day 3 Lago Landro – Limides
Lago Landro is a marvellous natural lake, with majestic peaks of Monte Cristallo mountain in the background. With some luck, we will witness a striking, awe-inspiring dawnlight glow of the mountain peaks. If the water levels are low at Lago Landro or Limides, we will depart for Lago Federa, Croda da Lago by special 4&4 vehicle and see places of staggering beauty and striking autumnal colours! In the afternoon, after a 30-minute walk from Passo Falzarego we arrive at Limides, one of the most remarkable destinations of the Dolomites. Depending on the water level, it is for sure among the most attractive places in the world for the photoshoot. Surrounded by 3 sets of mountains, this location will provide us with various perspectives.
Day 4 Lago Antorno – Santa Maddalena
The sunrise at Lago Antorno, an alluring natural lake. In the backbround we shall see Tre Cime di Lavaredo, among the most majestic mountain peaks in the world, reflecting in the lake's water if the sky's clear. At the same location we will photograph yet another fantastic eye-catching motive. After breakfast, we ride towards the west part of the Dolomites and another hotel. When settled in, our first afternoon destination will be Santa Maddalena, Funes valley, one of the loveliest and the most popular places of the region. Our sunset location will be at the end of the village – a small church in its magnificent, breath-taking surroundings. A trully special place you could not get enough of.
Day 5 Alpe di Siussi – Geisleralm
After an early head start, a bus ride and a 30-minute walk, we are up to a new phenomenal destination. If asked, most people who have visited the Dolomites would say that Alpe di Siussi were the most astonishing place they have seen – the highest valley in Europe, of mesmerizing beauty, tiny wooden cottages, hills and mountains all around. There are numerous photoshoot motives, and in autumn this location has a special touch. The afternoon is reserved for yet another highlight – Geisleralm, Refuggio delle Odle – wooden houses, Odlo mountain range in the background, a small lake, unique nature. Enjoying the scenery and sunset photoshoot. After photoshoot, a special dinner at the Refuggio. We won't be walking back for hour and a half, and because cars are prohibitted here, a specially organized transport will be there for us!
Day 6 Santa Maddalena
This time we will be taking photographs of Santa Maddalena, Val di Funes, from a different position. Photoshoot of Odlo Mountains panorama in the background, one of the most beloved and attractive motives in the Dolomites. After breakfast, it will be time for us to head back. Arrival in Munich approx. at 3 pm. Have fun at home sorting numerous photographs and choosing your favourites!
P.S. During our photography tour we might adjust our plan due to weather conditions. We will also practice street photography and portraits.
Order by phone-call +49 163 6781570
Order by e-mail info@robertbilos.com
Price: 2,990,- euro per person (twin share, breakfast included)
All transfers are included in the price
Guided by 2 professional photographer (English, German, Croatian languages)
Single room +390,- euro
Not included in the price and paid additionally:
Lunch / Dinner
Air / train tickets
Visa
Extra-alcohol
Personal expenditures (souvenirs etc)
Photography gear:
Camera
Tripod
Wide angle lens (11-24mm or 16-35mm)
Middle range zoom lens (24-70mm)
Telephoto zoom lens (70-200mm)
Memory cards
Extra batteries
Shutter release
Headlamp
Clothing:
Waterproof jacket
Waterproof pants
Waterproof shoes or rubber boots
Casual clothing for dinners, visits of towns, processing sessions
Cancellation, Refund Policy & Payment:
Greater than 90 days from the start date of the Workshop. Full refund minus 200€ service
60 days or more – 50% refund
Less than 60 days: no refund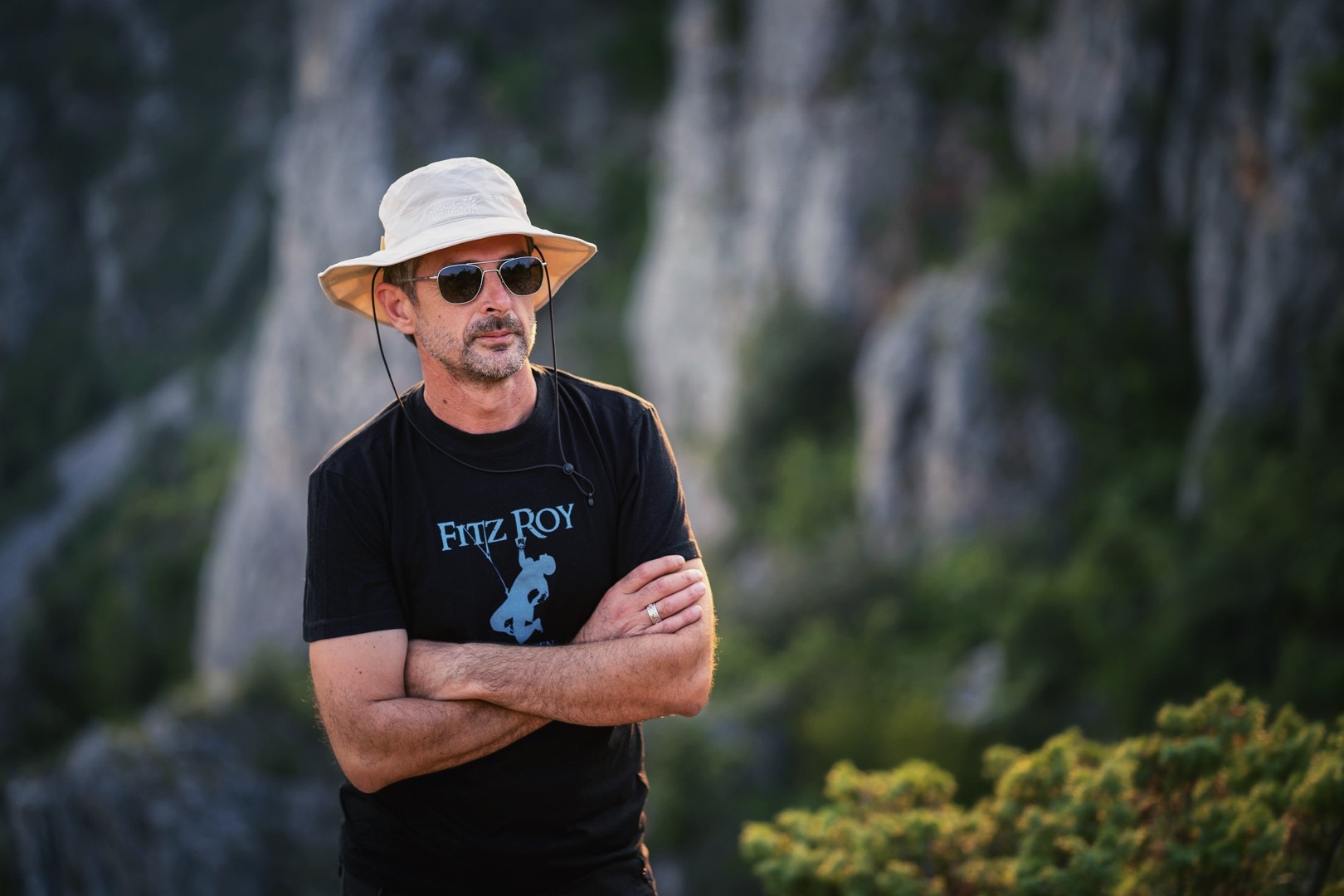 Robert Bilos
Robert Bilos is a freelance landscape photographer and Filmmaker currently based in Frankfurt,Germany. Robert travels and captures landscape images from all around the world. His work has been published and shared by GEO magazine & also shared online by National Geographic . On Instagram his work has been shared from many sites - Earthfocus, Awesome.Earth, Nature, Discoverearth and many more.
---